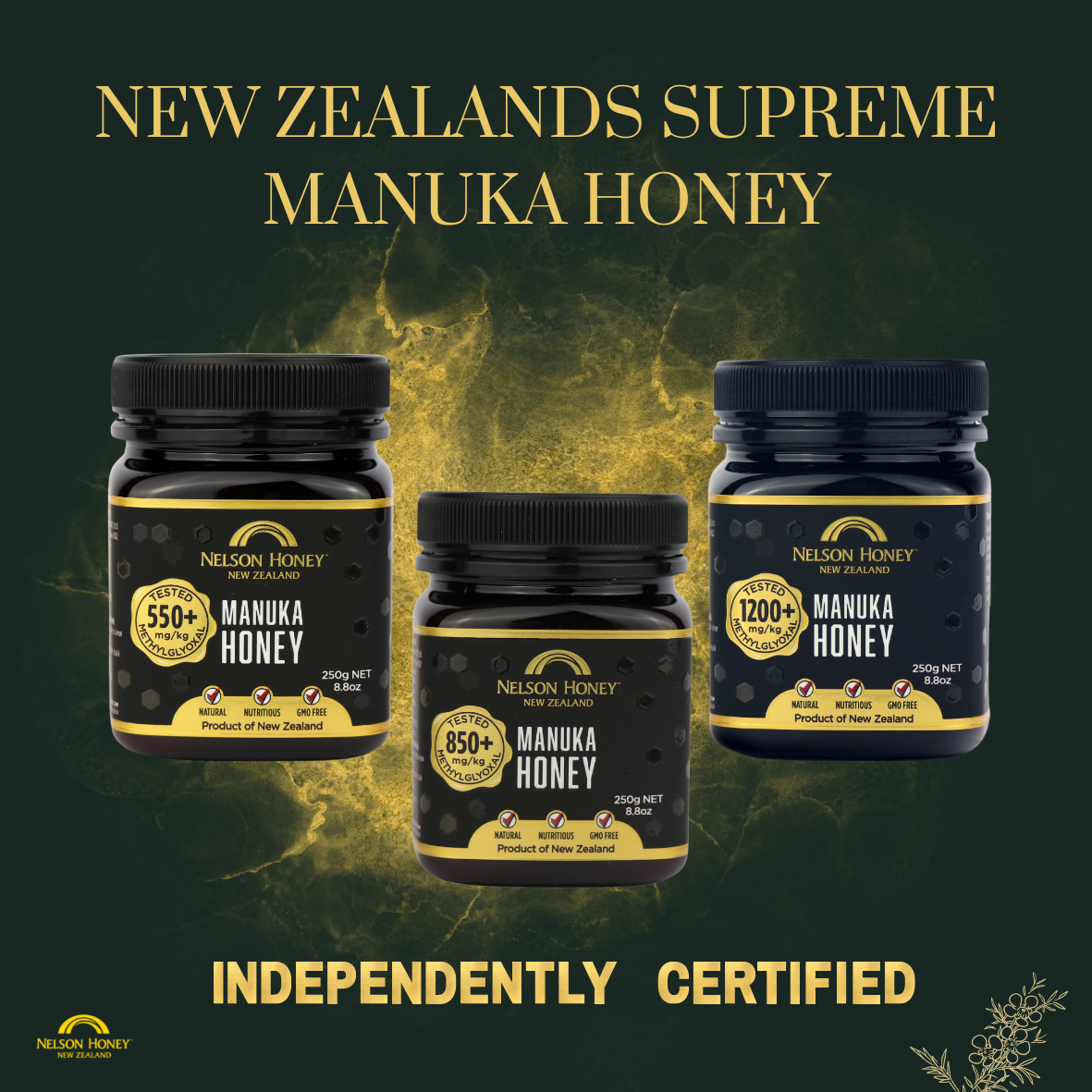 EXPLORE NEW ZEALANDS PREMIUM MANUKA HONEY
From hives scattered under the gentle shade of flourishing Manuka trees, our tireless bees gather pure monofloral Manuka nectar. This honey follows a journey from harvest to testing and brings to you a genuine New Zealand Manuka Honey independently certified MG 550+, 850+ & 1200+.
Authentic Manuka honey is considered a natural remedy and has been well renowned worldwide for its properties. Seasonally dependent, this harvest is extremely rare and offers a robust Manuka flavour and an impressive MG concentration.
Here at Nelson Honey, we believe in being transparent when it comes to our certifying the quality of our products. We have designed an in-house system called Batch Track, whereby every batch of Manuka Honey that is packed in our factory undergoes independent testing at different laboratories to meet New Zealand's high standards. You can access the test results online. Our Batch Track system gives you peace of mind you have bought a quality jar of Manuka Honey.